As a scaleup founder you are getting n the big league where speed and new duties are all over the place.
You're in a scaling phase with new ingredients you didn't anticipate at the beginning while dreaming about your dragon (aka unicorn).
Age has no bearing on this game, nor does experience. The right mindset and emotional stability are key.  
Are you resonating with the above? If yes, then this is the place for you. Welcome!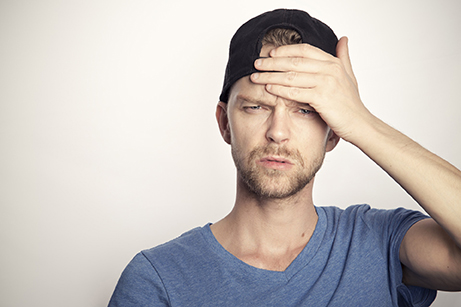 Contrary to so-called conventional wisdom, where founders declare, "When I get funded, or revenue, all my problems will solve," the level of stress afterward actually increases. The pressure is on. You have to prove yourself now. If you fail, you'll look foolish.
Why scaleup founders? Or growth-stage, revenue-generating founder CEOs?
Simply because I want to focus on my most beloved niche. Startup founders that lifted there business to a scaleup phase connect our world with the future. They make things possible and are the front end of evolution.
Scaleup founders create miracles and opportunities for all to thrive. The right type of founder and entrepreneur is the gate to possibilities for humankind. States and governments cannot accomplish as much as a visionary business.
And once the money is not the issue the real construct begins while complexity increases. Here you can make or break things, big time.
This is the time and moment where I want to put my expertise to work for you and make a difference while making the world a little bit better, starting with you as a guide and model for those around you.
What motivates me is that you add your amazing contributions to the world, without getting lost in multiple operations, expectations from multiple stakeholders. You can compromise but only as much until your dream alters and gets destroyed.
You know exactly what I mean.
One of your most predominant emotional states becomes frustration from knowing what you want and believing in your dream but not seeing that translated into the world soon enough.

The NEW Dragon

Unicorn

Road with Joy & Mental Health in Check!
Imagine a champion or a high performer in any sports becoming one without a coach. Having the right coach next to a deserving founder can be the key element between winning and failing. That's where I come into the picture.
My signature coaching program Quantum Wins is based on my two+ decades in the trenches understanding human nature and business combined. When you work with me it's like you're getting the expertise of a team in one person except for coding, legal, and accounting.
Having a coach or a mentor is a common ingredient for all the pioneers and incredibly successful people who walked this world, unconsciously aware of this or not.
Being a founder CEO is a lonely journey, even if you are surrounded by people, co-founders, a board, advisors, family, and friends. They are all invested and have some strings attached. What you can tell to one part, you can't tell to the other. Why think you need to fight this battle and go through this journey alone?
You'll find in me your most trusted and non-judgemental ally. Together, we'll clarify where you are, where you want to go, and then get there. 
During our time together, you should encounter a deep, intense, and visible transformation in all areas of your life. Looking back, you'll wonder: who was that person?
Case Study: The Story of a Founder Who Almost Lost It All
"Cristina Imre is one of the best mental ping pong players I played with. In conversations her questions oriented clearly toward options of how to improve things came fast and well targeted. Having someone to challenge and stir your mind in conversations either coaching or project based topic can be a most valuable gift.. A well rounded personality, who is strongly aware of her professional abilities, values and roles simplifies dramatically business processes bringing out the essential. She is great fun to work with. She is smart, organized, efficient, thinks in long perspectives and can draw long term strategies. Open, honest, and funny. Very good communication skills, good ability to relate well with people and through her natural and humanly approach manages to create strong commitments. If I would have to choose 7 words to describe Cristina that would be: Leadership, Professionalism, Talent, Engagement, Care, Effectiveness and "No Bullshi.. here."
What type of scaleup founders do I work with?
Trust and discipline are the only two ingredients I need from you besides trust and mutual synergy.  
Let's define some aspects, though.
My Quantum Wins program is an exclusive high-ticket one with limited spots because I also care about my quantum creation. 🙂
That said, I only work with scaleup founders I like, who like me, while sharing similar values and visions in life. Those wanting to leave a legacy in this world, and are empathic.
All of these will become clear during our synergy session.
If we are the right fit, both of us will be eagerly impatient to start working with the other. That's the perfect sign of a match showing the quantum model at work.
Either way, not many startup founders are ready to work with quantum fields. They would find such an association with business an odd one. And so, an initial, good selection will come from here too. Many of you will be intrigued, but not as many prepared to act. The right one will, and I'm counting on them.
How long and how will we work together?
I hope for a lifetime. 🙂
Imagine we become close, and you naturally want to have someone you can trust and who knows you to navigate with you through future peaks of life.
As a founder people often expect you to have the answers for everything, and appear strong all the time. When you have the right coach by your side, you can share your fears and vulnerabilities, while getting a valuable second opinion on your most crucial decisions that will shape the future of your company.
I would add that having a trusted advisor, guide, and even best friend for life is a great win. 
But I get it, life happens. And so, the minimum commitment required is three months. Because during the first two-three months, you can start experiencing what I am talking about here without doubting the process a bit.
As a guideline, there is a three-, six-, and twelve-month coaching program format followed by continuous mentorship as long as you want to. 
We create a mutually agreed schedule that will suit our agendas without compromising my proven methods that are working. You need to be determined and disciplined during all phases because that's a prerequisite for all high achievers that make impossible things possible. I don't work with those who are unwilling or uncommitted to change.
What we'll do isn't hard or time-consuming, but it must be applied precisely since it's designed specifically for you.
Yes, you heard right. The entire program will be designed and redesigned for you during the process. Live sessions, daily exercises, your homework, and the techniques we'll use to set you up for your new life will be chosen and constantly adjusted for your uniqueness. 
"Besides all of the achievements I had during the training with Cristina, maybe the most important is that I succeeded to take a huge step in the direction to achieve the biggest goal of my life: to be free! Thank you for everything Cristina!"
A Sneak Peek Behind the Scenes
1:1 ultra-customized coaching & mentoring programs for startup founders looking for the same outcome: a fulfilled, meaningful, joyful life (life includes business).
Imagine a deliberate creation in which your thoughts and emotions align in a way that attracts the desired results. 
I work with a limited 1:1 number of clients, as I can do my finest work this way.
You're not a robot, nor a cliché. And so, as soon as I discover what you need, I'll adjust what we do and how we do it to match your rhythm and needs.
To my mind, a truly effective program outside of a 1:1 format must consider the complexity of a person and the fact that some people evolve quicker than others. Some require more time, have bigger blockages to break, and rely on different methods and triggers.
There is no recipe, medicine, or technique that works for everyone.
That is why you need to take these 3-6-12 months as a framework or a roadmap because you won't walk through the same process as all of the other clients. It will be your recipe, and it will need to be adjusted according to who you become every moment on the journey.
You won't recognize yourself at the end of the road because you literally won't be the same person.
We'll take the path of least resistance. Only after we break the resistance that kept you from your desired outcome, we can accelerate the process and reach the most desirable type of outcome.
Be ready for a journey where countless interesting things will happen. You'll be constantly surprised and stimulated by a process that will both enlighten and open up your innate capacity to navigate through this life and Universe. You'll soon see the full extent of what you're capable of doing or better said creating.
Frequently Asked Questions