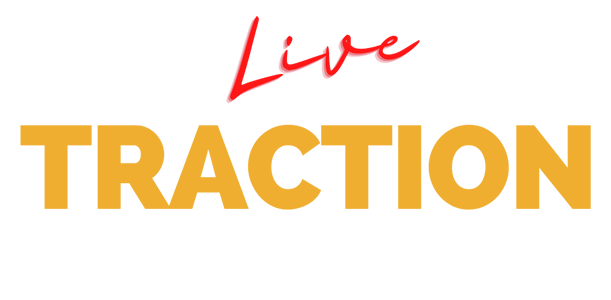 How to Nail Traction for Your Tech Startup and End 2022 on High Gears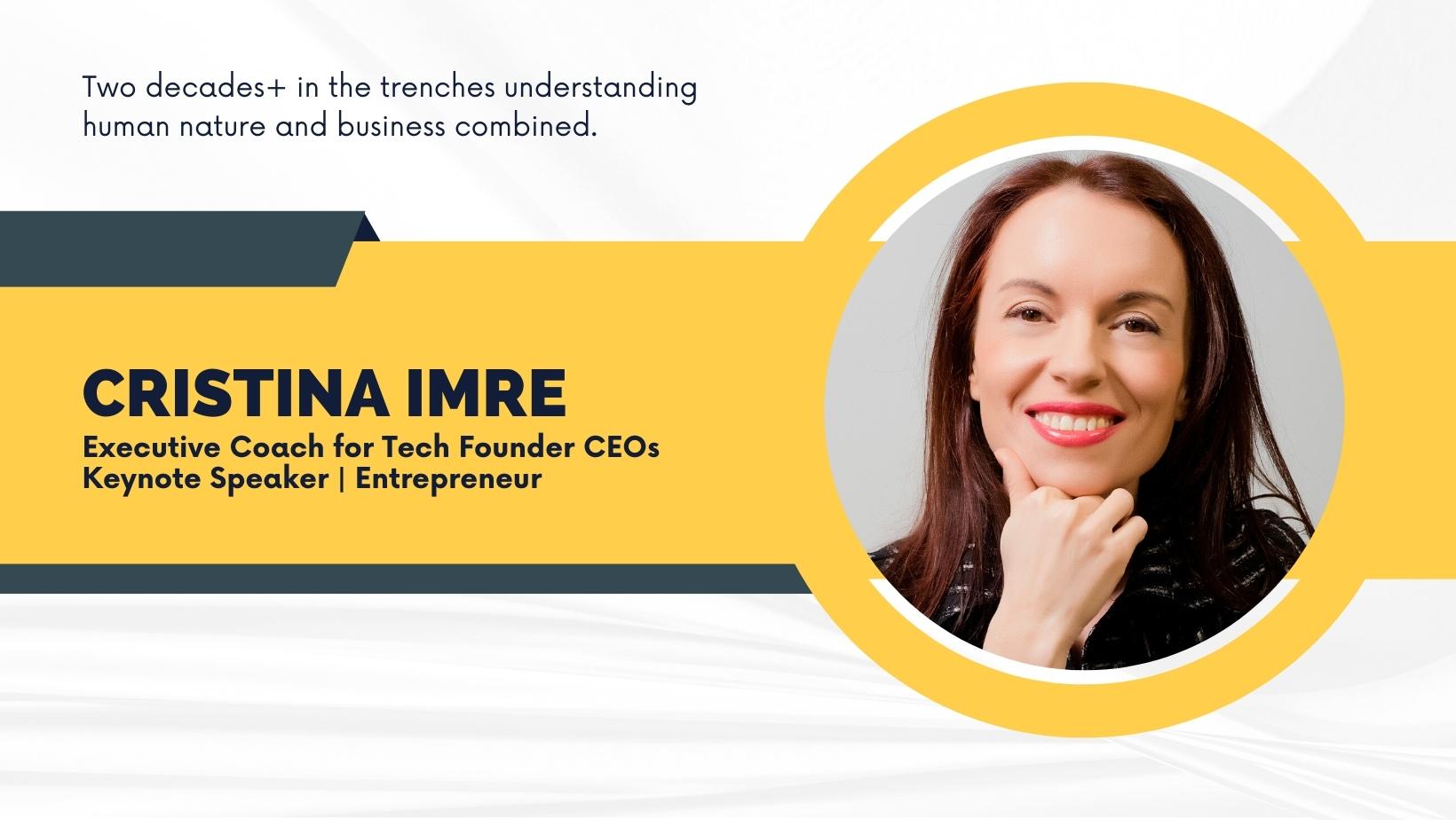 Cristina Imre went through assumed due diligence to stay in front of you today. Two decades of researching, testing & applying unique and classical methods of business and people development. 
By doing so, she gained a unique perspective on the world we live in and how we as humans function.
She finished medical school for the whole purpose to understand human complexity in and out, including the psychiatric and psychosomatic perspectives. 
Then she continued to study conventional and unconventional domains such as psychology, neuroscience, metaphysics, NLP, quantum fields, behavioral economics, biohacking, alternative therapies, yoga, multiple meditation techniques, evolutionary psychology, anthropology, astrology, Feng Shui…
As a true-born entrepreneur, everything she learned got synthesized and combined with entrepreneurship, leadership, and overall business practices.
Her business nicknames over the years include People Reader, Sherlock Holmes, Secret Weapon, and The No-BS Coach.
The Quantum Wins Coaching Program is a proprietary signature program that offers 1:1 coaching for funded or revenue-generating startup founders, growth-stage (seed, Series A, B+), value-driven entrepreneurs, and C-level executives who want to scale and transform their businesses above the incremental changes and methods governed by the physical realm.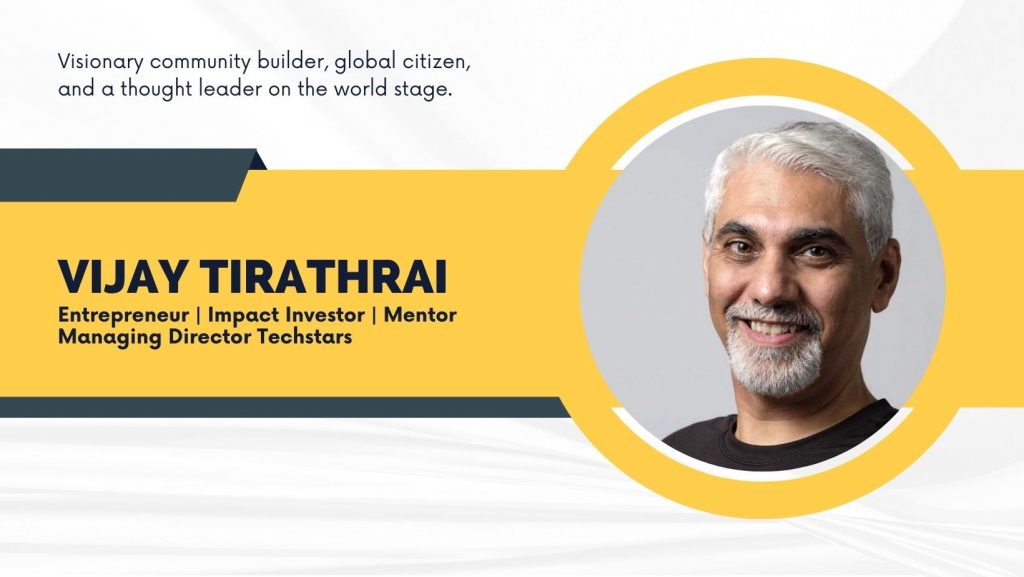 Vijay Tirathrai is an early-stage technology investor, serial entrepreneur, and seasoned CEO. He is the Managing Director at Techstars and sits on the board of 6 tech companies. 
He has 40 years of experience spread over 7 different industries including Fashion Retail, Clothing Manufacturing, Hi-Tech Safety Helmets, Association Management, Events Production, Property Development, and Venture Capital.   
Vijay is a visionary community builder and a thought leader on the world stage. Over the past 25 years, he continues to serve Techstars, Entrepreneurs Organization and Young Presidents Organization, 3 of the world's leading entrepreneurial network-based organizations as a leader.
As a Managing Director at Techstars, Vijay screens and interviews over 400+ companies for investments annually. His investment thesis tends to favor companies in fintech, e-commerce, supply chain, logistics and WEB 3.0 applications in emerging markets. 
He has also made several investments in circular economy and energy renewals businesses, supporting sustainability and climate action. He has made 50 early-stage investments to date. 
Vijay is one of the pioneers in the development of the Middle East startup ecosystem. He launched several accelerator programs in Dubai, Abu Dhabi, and Riyadh; partnering with the likes of the Dubai Future Foundation, GINCO, Mubadala Investment Company, RAED Ventures and Ministry of Communications and Information Technology of KSA.
Disclaimer – This presentation will give you actionable steps to scaling a successful tech startup.
Results are not guaranteed. At the end of the training, an opportunity will be offered.
(c) 2022 – Quantum Wins – All Rights Reserved – hello @ quantumwins.life