What if you're one coach away from all the possibilities?
My clients are typically tech (co)founders in a growth stage, scaling phase where they deal with countless issues on a daily basis and get to be overwhelmed, exhausted, burnout, lonely, prone to bad decisions, and with many stakeholders to satisfy at once.
The Road to Success with Your Mental Health in Check!
"Once you master the mental and emotional game, the desired results will invariably follow!"
Dr. Cristina Imre
Amplifying Impact: Empowering Visionary Leaders to Shape a Better Future.
LET'S WORK TOGETHER TO ACHIEVE THOSE QUANTUM WINS
Do you relate to any of these?
You're dealing with multiple battles at once, as follows:
The desire to make your beloved vision and dream a reality is strong, but you must also deal with other new challenges.
You're building up an infrastructure where your dream needs to be embodied by all parties (partners, employees, customers/clients, VCs).
Hiring new team members is always risky until they prove to be the right fit (or not) but you need to scale, and so, the initial planning gets diluted with every new person.
You're doing politics too often because there are multiple stakeholders you need to satisfy. For example, those who gave you money have agendas and expectations that might differ from yours.
Your private life becomes synonym with nonexistent, and you're sensing the disappointment from your family and friends. You start feeling alienated and misunderstood.
You're getting more and more buried with the scaling process, and it's like a never-ending story. You are maxed out time-wise.
Your sleep starts to alter, and your energy level isn't the same as it was when you started this journey.
You're starting to ask a forbidden question: Is this worth it?
⚪️ Unexpected occurrences become a daily happening, and you need to play cool and handle them.
⚪️ You represent the company at the highest level, and so, your story as a brand and marketing needs to be handled properly. You feel the pressure, the stakes, and how much it's expected of you. Your spokesperson skills also need upgrading.
⚪️ Extra duties you were not aware of before became part of your new routines while extinguishing fires many times are overlapping with the most desirable activities you seem to have less or no time to pursue anymore.
⚪️ There are times when you feel the need to breathe but never find the right moment to do so. You feel trapped.
⚪️ You start to see an image of yourself in the mirror you don't like as much, and that scares you, especially since you have no idea what to do about it. Even worse, you no longer look in the mirror. You're stuck and feel alone.
⚪️ Your spark goes out more often, but you push as hard as you can to keep appearances and hope that others won't notice it.
⚪️ You soon realized that building your dream company looks a lot different than you were so excited about at the beginning, and new strategies are needed that involve a complete make-over to keep the right track and don't lose yourself in the process.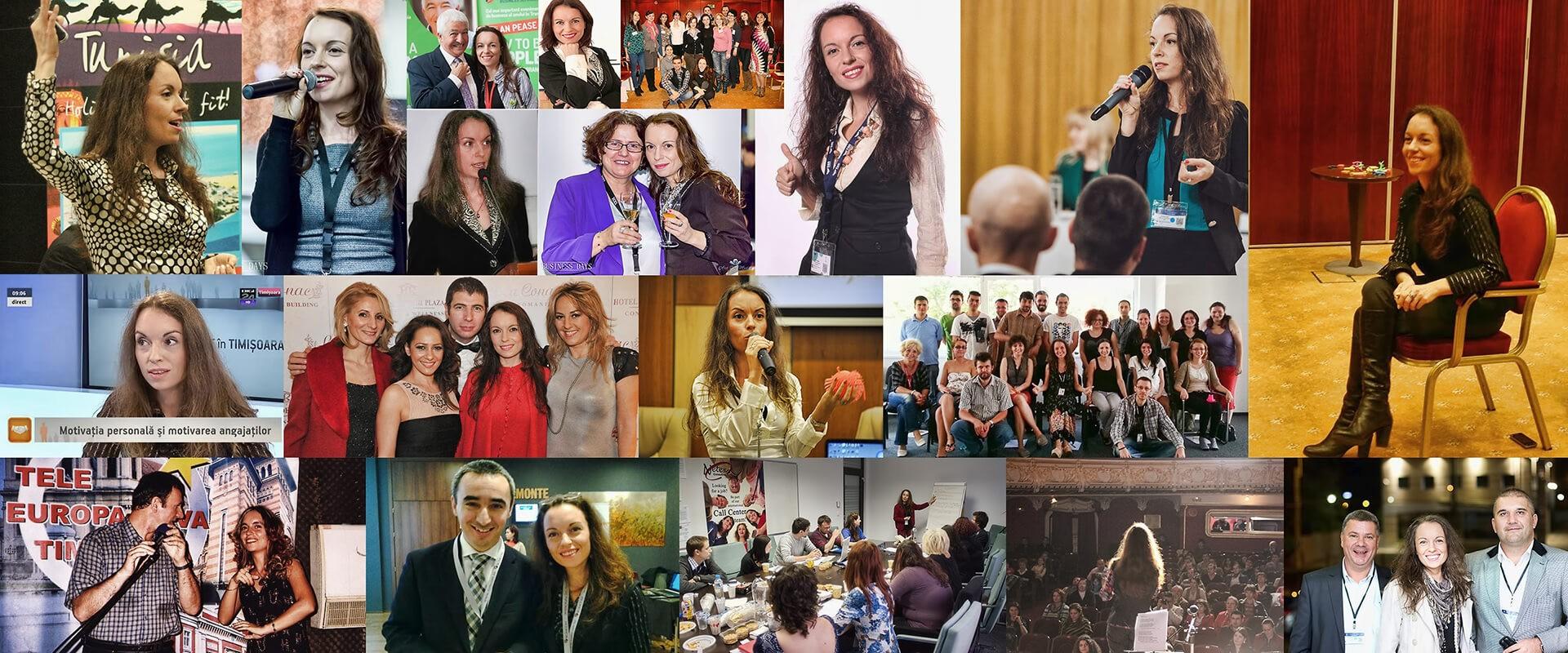 SOME OF YOUR QUANTUM WINS
Imagine how would it be if you: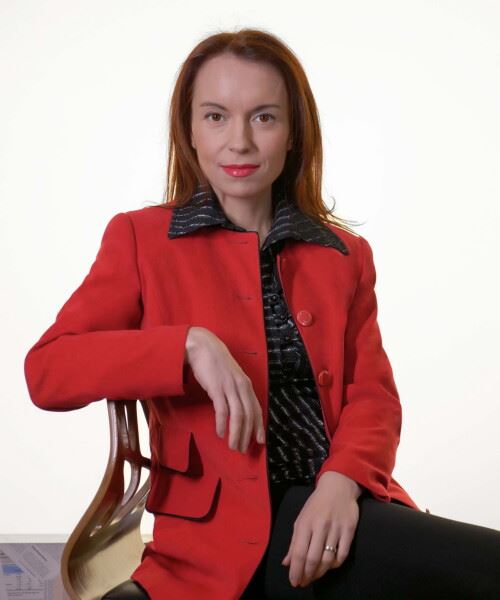 Become a conscious creator of your outcomes, influencing both the seen and unseen factors of reality.
Achieve more wins at once with a lot less effort.
Solve any kind of problem. ANY. 

Find more joy, calm, peace, and excitement in your life than you ever thought possible.

Become a respected, influential, and admired role model for those around you.
Attract the right people and relationships.
Vibrate in vitality and health while you feel you've gained a new life or a second chance.
Experience serendipity and blissful moments on a daily basis.
Understand the world around you and what's the secret to success or failure with direct applications on everything you do. 
"In just a few weeks, I noticed important changes in my approach to communicating in the marketplace. Cristina has a great way of building important truths from simple, fundamental principles. This makes her coaching very immediate, actionable and practical. I like her direct style, combined with a real empathetic ear for issues or challenges. With Cristina, nothing is flippant or without purpose and you'll never brush aside an important issue without her hitting the brakes and making sure that it is dealt with. She knows her craft."
The Quantum Wins Model of Reality

This unique approach to business & life strategy with an emphasis on funded startup founders is based on a unique formula acquired over two decades of work and study of the following conventional and unconventional domains:
General medicine, psychiatry, psychology, neuroscience, psychosomatics, metaphysics, NLP, quantum fields, behavioral economics, biohacking, alternative therapies, yoga, multiple meditation techniques, evolutionary psychology, anthropology, astrology, Feng Shui…

…synthesized and combined with entrepreneurship, leadership, and overall business practices.  
Imagine a life where you are in charge, prepared, and ready to speak the language of the quantum mind. A life with you empowered, breaking free from old patterns and limitations that brought you to repetitive dead ends. Until NOW. A new life where you'll achieve your breakthrough, and be on your way to fulfilling your ultimate potential while running your secretly desired successful company.
Secretly? Yes, because, no-one knows the true extent of your desire and how big your dream is. But you do, right? And that keeps you awake each day, especially if the road seems too long and what's manifested it's only a glimpse of it.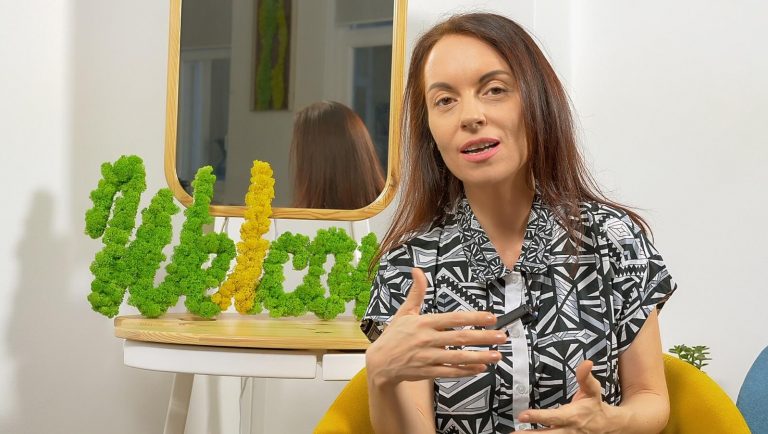 "We need to do everything in our power to become purposeful, driven, effective, and happy. In other words, no matter what we do it shows and affects everything. 
We have a duty to thrive and seek our best Self that awaits us to be ready."

"Huge thank you Cristina. I'm feeling really lucky to have met you (although we have never met in real life :)). You are radiating your mission and I've noticed that when I catch myself in a situation that requires to level up my leadership skills I just think about you and your teachings and it helps me to get grounded back into my power. Such a profound teaching, thank you!"
The Quantum Wins Coaching & Mentoring Program...
…is a brand new and unique version (finalized in March 2022) of all the methods and techniques I previously used in my established highly effective programs. But this one is the ultimate version where the quantum model of reality blends everything together into something superior, life/business changing experience.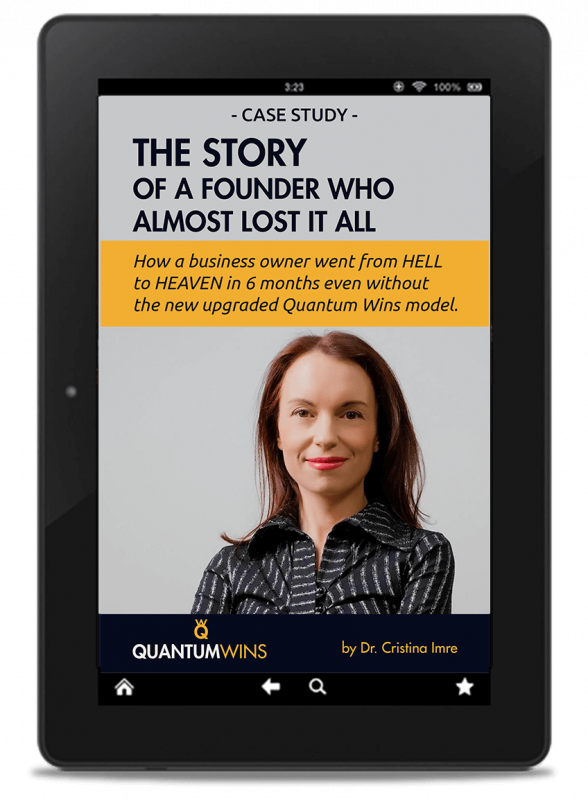 The Story of a Founder Who Almost Lost It All